World Online
Paper Money Catalog
---
The catalog is updated daily to insure that you have the most reliable information.
If you are a beginner, serious collector or professional, you'll find here valuable information about World Paper Money.
Here is what you will find if you subscribe the Paper Money Book
All world current and commemorative banknotes

100 complete countries and territories

+10000 (front and back) HQ banknotes images

1427 current banknotes

574 commemoratives banknotes

Detailed banknote information, signatures, prefixes …

Issuer banknote name, ISO code

Withdrawn and exchangeable dates

Future banknotes issues

Country currency history

Foreign Exchange Table

Daily face value for all banknotes in euro and dollars

Price for obsolete banknotes

SCWPM (Pick) and The Banknote Book numbers

Terms of import and export currencies

Central bank videos
Free countries to test the catalog. If you like it, please subcribe the Paper Money Book !
We present here a selection of five countries representing the five continents, specifically Albania, Guyana, Myanmar, Namibia, and Tonga. This selection has been carefully curated to give you a glimpse of the rich and diverse information that our Paper Money Book has to offer. Our team of experts works diligently to ensure that all information provided is accurate and updated daily, so you can be confident in the quality and reliability of our data.
Albania represents Europe, Guyana represents America, Myanmar represents Asia, Namibia represents Africa, and Tonga represents Oceania. By selecting these countries, we aim to provide you with an understanding of the different currencies and banknotes used around the world. Our catalog covers over 250 countries and territories, and it provides detailed information on their banknotes, including images, descriptions, and historical background.
If you enjoy the information provided on these five countries, you will certainly appreciate the extensive knowledge available in our complete catalog. Whether you are a collector, investor, or enthusiast of paper money, the Paper Money Book is a valuable resource to deepen your understanding and appreciation of banknotes from around the world. Subscribe now to gain access to the full catalog and explore the fascinating world of paper money.
All (172) Disney Dollars (front/back) by years in HQ images 

Detailed information

History of Disney Dollars

Proofs, specimen and errors

Disney Dollars serial numbers

Covers (envelopes) a forgotten collection

Curiosities

Numbers (statistics)

Checklist to control your collection

The early bills (1933-36 Official Mickey Mouse, 1968-69 Operation M.O.U.S.E., 1971-72 Recreation Coupon)

El Capitan Theatre

Debut cards – a mix of Disney Dollars and Disney Stamps

Tokyo Gift Cards (Tokyo Disney dollars)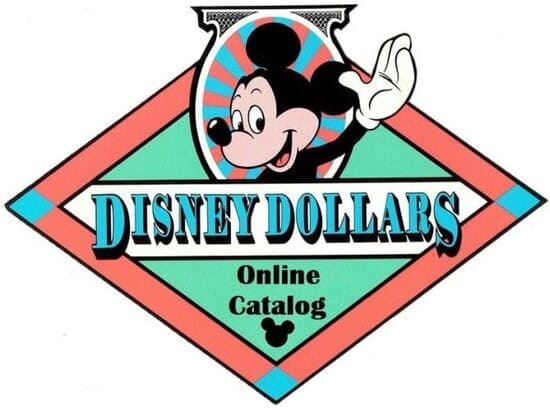 Disney Dollars were a form of currency that were created and used by the Walt Disney Company as a promotional item and a way to increase revenue at their theme parks, resorts, and stores. They were first introduced in May 1987 and were available for purchase until May 2016.
Disney Dollars were designed to look like real currency, but they were not legal tender and could only be used at select Disney locations. The bills featured images of Disney characters such as Mickey Mouse, Donald Duck, and Goofy, as well as famous Disney landmarks like Cinderella's Castle and Sleeping Beauty's Castle.
Paper Money Book is an excellent tool for all banknote collectors, including advanced collectors like me, I always find several information that I never had seen before.
This is the best online tool for world banknote collectors. What I really appreciated is to know the actual cotation for current banknotes, for all banknotes in world, it's really a must.
I'm a new guy, but with several years of collecting banknotes and the worst thing for me when I go to annual fairs is carrying a heavy catalogue, now I just go with my mobile.